Updated map published by EPA: Targeting Agricultural Measures
The EPA has recently published a map that shows which actions by farmers have the greatest potential to improve water quality for each area in the country. Agriculture is the most significant pressure on water quality in Ireland and action is required so we can have healthy and clean waters.
The new map layer Targeting Agricultural Measures is now available on the EPA Water Map at https://gis.epa.ie/EPAMaps/Water – see 'Taking Action' to switch on this layer.
This updated 2023 map incorporates key national datasets and assigns flags to indicate the potential water quality issues to focus on.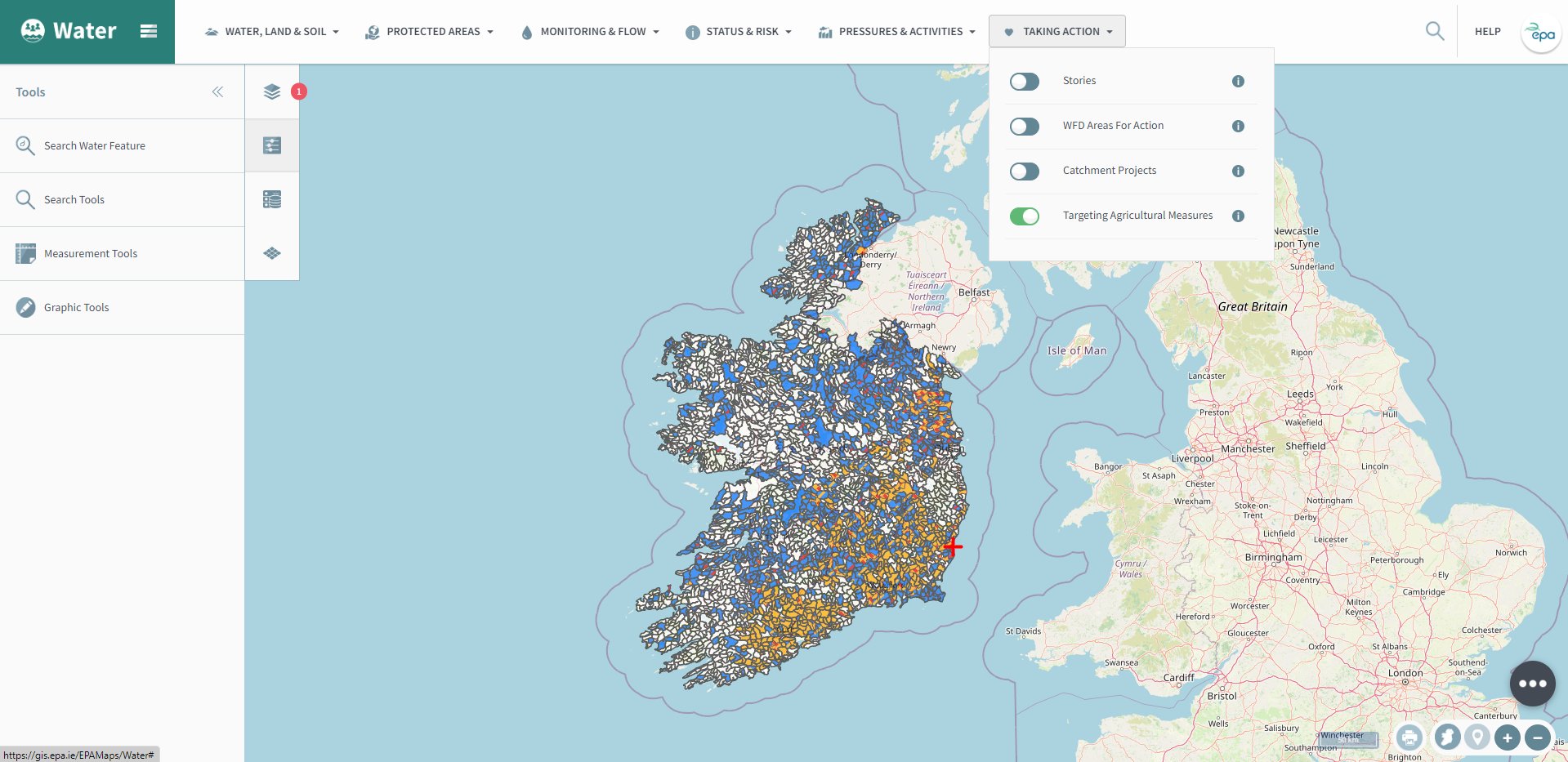 Where agricultural measures are needed to restore water quality, one or more flags indicate the types of water quality issues in that area.
Navy flag – Phosphorus/Sediment losses
Navy and Orange Flag: Phosphorus/Sediment and Nitrate losses
Orange Flag: Nitrate losses
Red, Orange and Navy Losses – Point Source and Phosphorus/Sediment losses
White Flag: Protect measures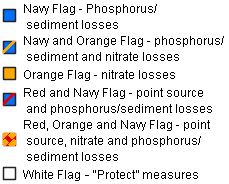 Download this data
This map can also be downloaded from the EPA Geoportal at https://gis.epa.ie/GetData/Download – see Water Quality and Monitoring – SubBasins Targeting Agricultural Measures 2023
Pollution Impact Potential for N and P
We also have N and P Pollution Impact Potential (PIP) Maps, overland flow pathways and flow interception points to help target actions in areas where water quality monitoring indicates an impact. This shows PIP-P, overland flow pathways and interception points around EPA HQ: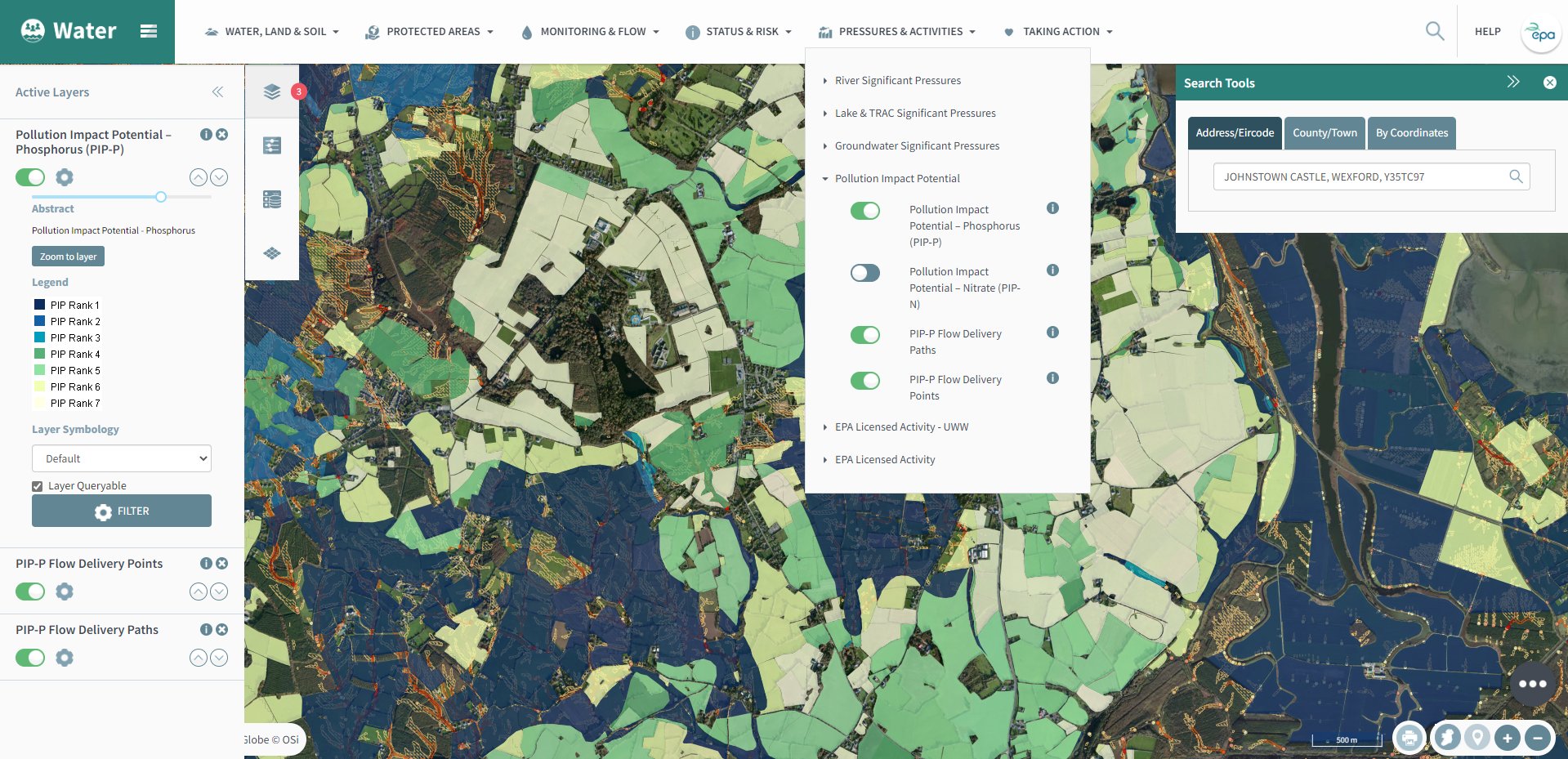 Taking Action
The video below from @IFAmedia and @teagasc shows actions farmers can take to improve water quality on their farm.
Apply manure, slurry and fertiliser correctly.
Introduce an extended buffer zone.
Locate water troughs away from waterways.
Implement a nutrient management plan.
Introduce mixed species & clover to your grass swards.
You can learn more here: SmartFarming | Sources and Solutions – Link Between Our Soils & Water Quality
A Handbook of Source Protection and Mitigation Actions for Farming
The National Federation of Group Water Schemes has also produced this very useful and detailed guide to on-farm actions to improve water quality: NFGWS_handbook_farming-mitigation-actionsFebruary2021.pdf
Share this story