Citizen science online: learning to identify Ireland's Dragonflies and Damselflies
April 07, 2020
|
in 2nd Cycle 2016-2021, Catchment Management, Citizen Science, Education and Infographics, Get involved, News, Science, Stories, Water and Communities, Water Framework Directive
Dragonflies and damselflies are beautiful creatures. Their presence near freshwater can provide a useful indicator of water quality. Dave Wall, Citizen Science Officer with the National Biodiversity Data Centre, has provided online training videos and interactive quizzes for citizen scientists who want to learn how to identify and map them.
Dragonfly Ireland 2019 – 2024 is an all-Ireland survey of dragonflies and damselflies, and their habitats. The survey is coordinated by the National Biodiversity Data Centre in the Republic of Ireland and by the Centre for Environmental Data and Recording in Northern Ireland. Dragonfly Ireland 2019-2024 is funded by the Environmental Protection Agency as part of a citizen science project focusing on aquatic species and their potential as bioindicators. 
Please remember to follow the current public health guidelines when looking for these wonderful creatures.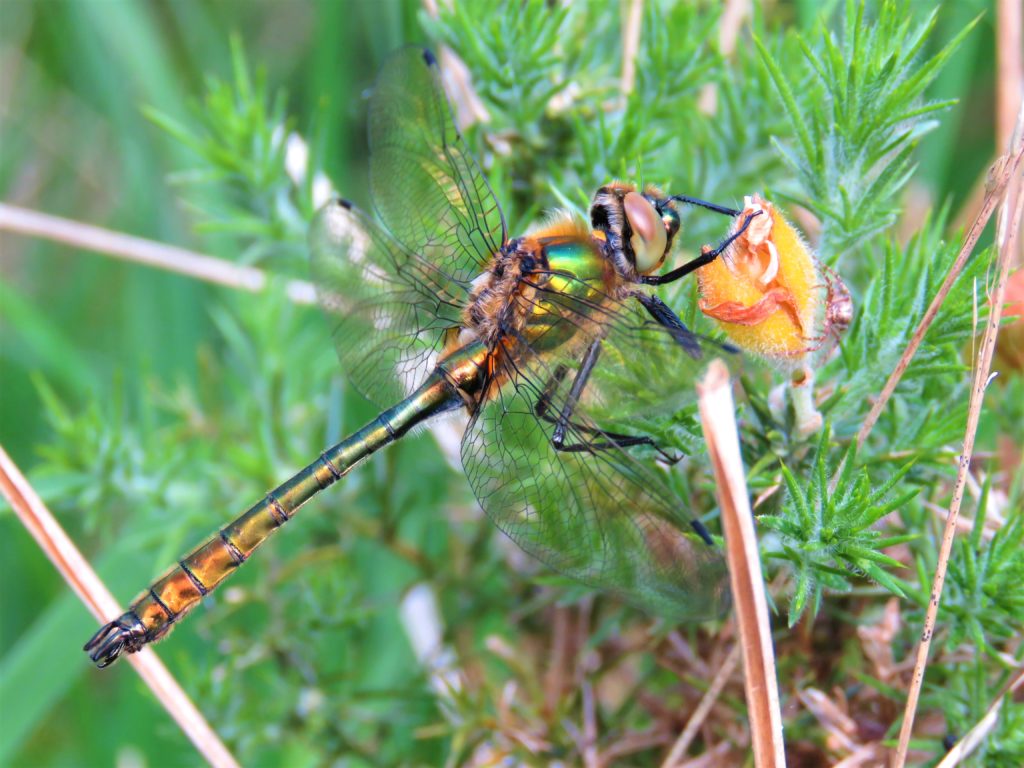 ---
Online tutorials: Identifying Ireland's Dragonflies and Damselflies
The National Biodiversity Data Centre have made some really great videos to allow citizen scientists to get started on identifying and recording dragonflies and damselflies. Originally they planned to hold workshops for the public this year to show them how to do this, but these videos are great and will allow you to get started now. So if you'd like to learn about these wonderful creatures, and get involved with recording any you can find close to where you live, the videos below will get you started.
1. An Introduction to Dragonflies and Damselflies
2. The Green and Red Damselflies
3. The Blue Damselflies
4. The Hawker and Emperor Dragonflies
5. Dragonflies: Emeralds, Chasers, Skimmers and Darters
---
Interactive online quizzes to test your identification skills
If you'd like to test your knowledge, you can access two interactive quizzes by clicking on the images below.
Name that Dragonfly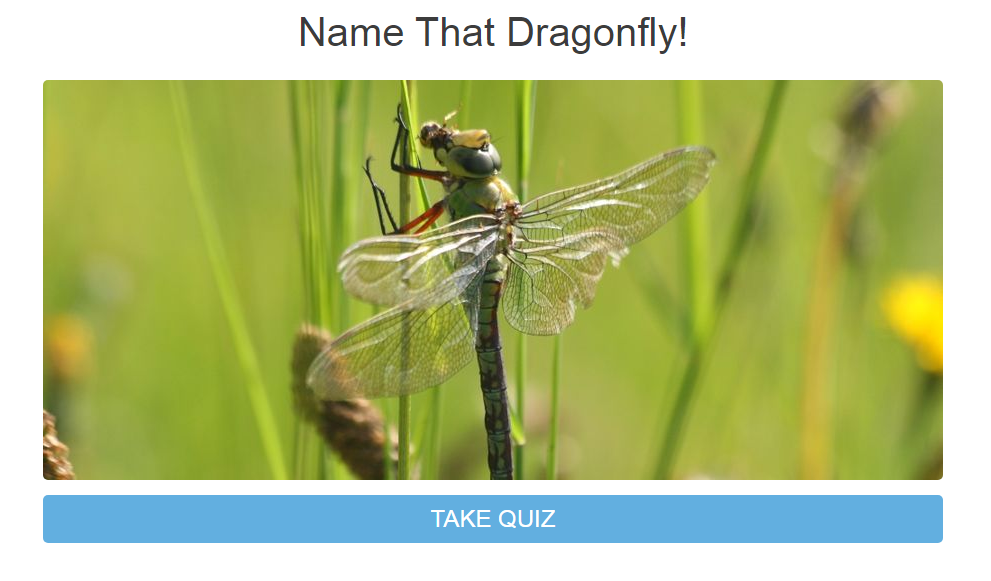 ---
Name that Damselfly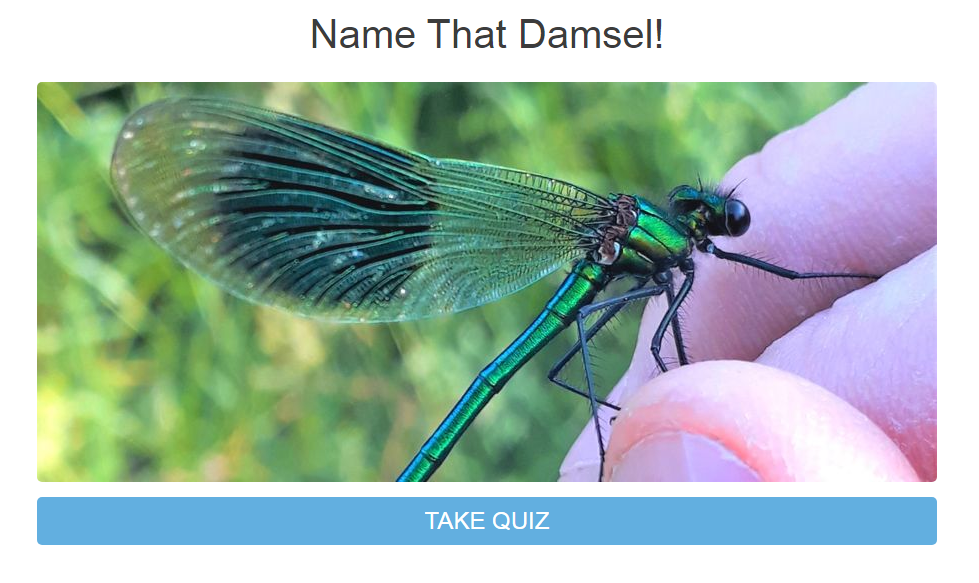 ---
Recording your results
So now that you have learned all about these wonderful creatures and how to identify them, you can start working as a citizen scientist and recording your results.
Recording sheets are available on the National Biodiversity Data Centre website.
The project offers three levels of participation to volunteers:
Dragonfly Spotter encourages the submission of casual sightings of any Dragonfly or Damselfly species.
Dragonfly Recorder asks volunteers to conduct timed surveys of a freshwater site, record all dragonfly and damselfly species present, estimate their numbers, and assess their habitat. Two surveys must be completed, one in May/June and the second between July and September.
Dragonfly Monitor asks volunteers to conduct a minimum of four surveys at their local site, and to repeat site surveys annually.
---
Learn more:
If you would like to participate in Dragonfly Ireland 2019 – 2024, further information is available at:
www.biodiversityireland.ie/record-biodiversity/dragonflyireland-
2019-2024/

Sightings of Dragonflies and Damselflies in Northern Ireland can be submitted at: www2.habitas.org.uk/records/dragonflies